Spices, sauces, herbs, yeast… Here's how to replace salt in the kitchen with simple, flavorful ingredients.
There's an ingredient present in every one of our foods (in some cases, even the sweet ones), guess what it is? Salt, exactly. And although this seems essential to give flavor to our foods, it is undeniable that it is also the cause of a number of health issues such as cellulite, poor blood circulation and hypertension. To overcome these problems, it would be good to use substitutes for cooking salt, which have the same effect of intensifying the flavor of foods, but without being harmful to our health. Let's see what they are.
Using spices to replace salt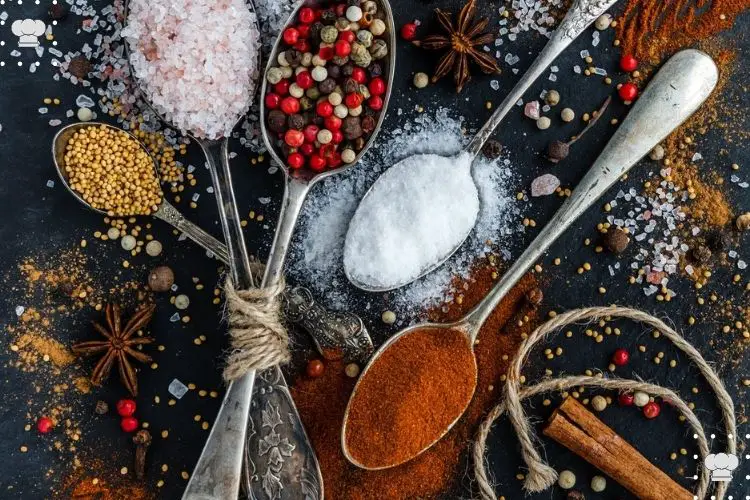 One of the best (and most appreciated) solutions seems to be the use of spices instead of salt, well capable of giving a strong taste to any food, also bringing considerable benefits to our body.
Here are the best spices to be used as salt substitutes:
Gomasio
Gomasio comes directly from the tradition of the Rising Sun, as it is one of the most used seasonings in Japanese cooking. It is a compound made of toasted sesame and sea salt, in a ratio of 6:1. Particularly appreciated by lovers of macrobiotic and vegan cooking, it is perfect to be used as a raw condiment, as sesame never proves to be well suited for cooking. In any case, it seems to be an excellent salt substitute especially on fish and meat.
Ginger
It may seem strange, however ginger can be an excellent solution for the one who wants to renounce to the more traditional cooking salt. Its characteristic taste, almost pungent, makes it a perfect seasoning especially for salads. Besides this, it should be considered that it is really a spice which ensures excellent benefits to our body, given its disinfecting and anti-inflammatory properties.
Cardamom
Cardamom is another of the perfect natural substitutes for salt. Of course, it must be said that in the world it is used in many different ways, especially if we consider that in India it is used to flavor rice and in Turkey it is used to flavor coffee. However one thing is for sure: its intense flavor makes it a perfect seasoning for Italian cooking as well.
Curcuma
Turmeric proves to be another of the substitutes of salt in cooking, because it is well capable of giving flavor to dishes. But what seems to count more are the beneficial properties that characterize it: it is in fact an excellent antioxidant, perfect against cancer diseases and rheumatoid arthritis. But not only. In fact, turmeric also boasts anti-inflammatory and pain-relieving properties, which makes it an optimal substitute for sea salt especially for our health.
Paprika
Strong and decisive, paprika proves to all intents and purposes one of the aromatic substitutes for salt. Of course, its use is exclusively reserved to the fans of international cuisine, but a pinch of paprika can really turn into an excellent dish even a fried egg.
Other alternatives to cooking salt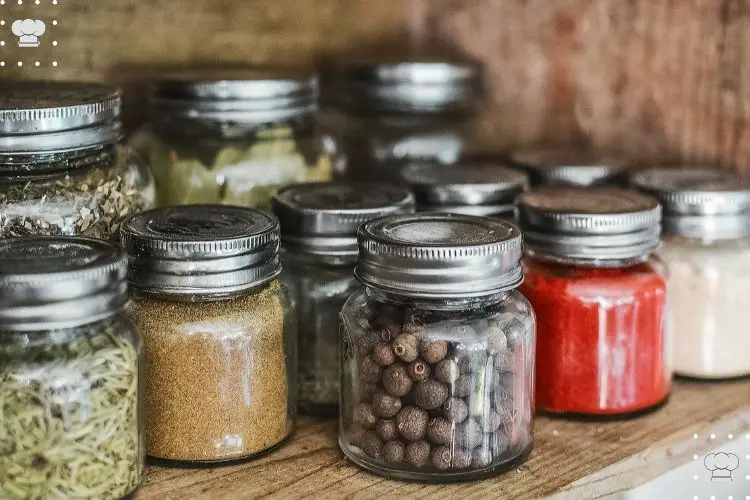 Besides spices, there is also the possibility to use in cooking a series of salt substitutes, which can give to your dishes the flavor you are looking for, without creating health problems because they are completely natural.
Here are some alternative condiments to table salt:
Soy sauce
Soy sauce is an excellent seasoning, especially for fans of oriental cuisine. Containing only 13% of salt, it is a perfect seasoning especially for cold dishes and crudités – especially if of fish -, but it can also be used to balance the taste of sauces, or even for marinating meat. As opposed to sea salt, soy sauce is a much healthier ingredient, and this is proved by the perfect state of health of the oriental population, which uses it practically every day.
Aromatic herbs
Aromatic herbs are undoubtedly among the most ancient substitutes for salt. Our grandmothers used to use them to flavor traditional dishes, and we would do well to learn from them. So don't be afraid to use bay leaves, basil, oregano, parsley, thyme and sage to give your dishes the right flavor. Dare to use lemongrass, too, if you like. These herbs smell incredible, are low in calories and taste great.
Garlic and Onion
Onion and garlic are perfect substitutes for table salt. It may sound strange, yet it is so. A good soffritto, as long as you have excellent digestion, can prove to be a perfect condiment to associate with meats and salads. Of course, besides the taste, it should also be considered its beneficial properties, as these foods are very rich in mineral salts and vitamins.
Yeast
Last but not the least, nutritional yeast in flakes is an ideal substitute of salt, especially in the diet of vegetarians and vegans, as it is a food particularly rich in proteins. It is perfect for seasoning pasta, rice and vegetables, however it should be used with moderation – maximum 5/6 teaspoons per day – because yeast can alter bacterial flora and cause swelling.