The question of which model will stand out as the best toaster when you need a new one may sound trite. Most likely, though, it's because you've never given much thought to what a toaster needs to be able to do – and, most importantly, do well – in order to hold its own as one of the best toasters in 2021. The range of models is huge, and the colors, materials, sizes, and features are just as varied. Admittedly, a cheap toaster for $9.99 seems tempting in the price comparison. But if you want to enjoy the device for a long time, you should consider the mentioned criteria before buying a model.
Types and sizes of toasters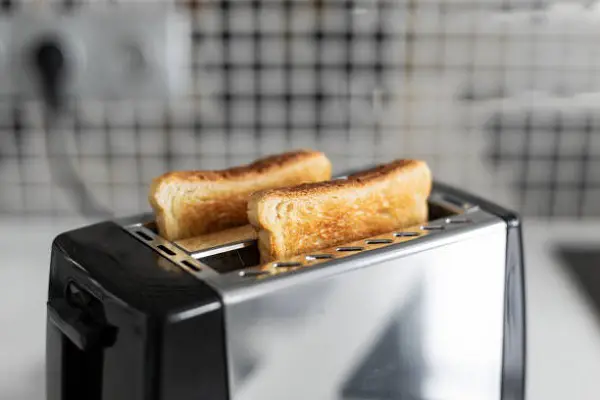 When it comes to the question of material, you have a choice between plastic and stainless steel. Compared to plastic, stainless steel is much sturdier and does not deform under heat. Also, it is not sensitive to shocks or dropping. However, with stainless steel you more often have problems with fingerprints and streaks, so cleaning is much more time-consuming. The same applies to painted models, regardless of the base material. However, you can counteract this effect by buying special cleaning cloths for stainless steel or lacquer, or you can simply polish it with a lukewarm cloth.
Plastic toasters have the advantage that they are much lighter and cheaper. But in return, the material is also much more susceptible to scratches, shocks, deformation and heat. Therefore, plastic toasters usually look very unsightly after a certain period of use. Especially inexpensive entry-level devices. Also not to be underestimated is the danger posed by some very inexpensive models when it comes to fire hazards and the development of toxic fumes (formaldehyde). This is further potentiated when something gets stuck in the toaster and the bread can't pop out, you have a real problem with many models.
In terms of size, you should be purely based on your real needs. The standard is now two slots, each of which can fit one toast. This is absolutely sufficient for single households and couples. However, it becomes problematic when a whole family wants to use the device. Then patience is sometimes required. The remedy here is a family-sized device in which you can heat up to 4 slices of toast. The recommendation is therefore to definitely go for a device with four slots or two long slots if it is used by more than two people at the same time.
Features
Sure: A toaster should be able to toast bread. In principle, all toasters can do that. However, the trick is to make it relatively easy and quick to achieve an optimal degree of browning and even browning, depending on the type of bread. Only a fraction of the devices that the manufacturers have on offer can do this. It is important that the setting of the degree of toasting and thus the toasting time functions reliably and intuitively. Toast is optimally browned when it is light brown on the outside and still soft and juicy on the inside. The appliance achieves even browning best when a centering device for the bread slices is integrated. This is usually not found in a very inexpensive appliance. Some testers also found the defrost function very helpful when frozen bread needs to be warmed up.
If you are one of those people who also like to brown bun halves or bagels in the toaster, you should also definitely make sure that the slots are wide enough. Usually, such thick foods do not fit into the toaster. Alternatively, you can also use a bun attachment, which is often supplied with the device. However, pay attention to the workmanship here as well. Some attachments have plastic feet – you should keep your hands off of them! In terms of cleaning, the toaster should also have a crumb tray so that you do not have to turn the device over to remove the crumbs. However, almost all models now offer this.
As far as the safety aspect is concerned, you should definitely make sure that the toaster has an automatic shut-off function or overheating protection, so that unintentional continuous toasting does not end in disaster. The best way to take care of yourself is to clean the toaster regularly, do not overload the socket and always place the appliance on a fireproof base. In addition, you should only buy appliances with the GS or VDE mark.
Budget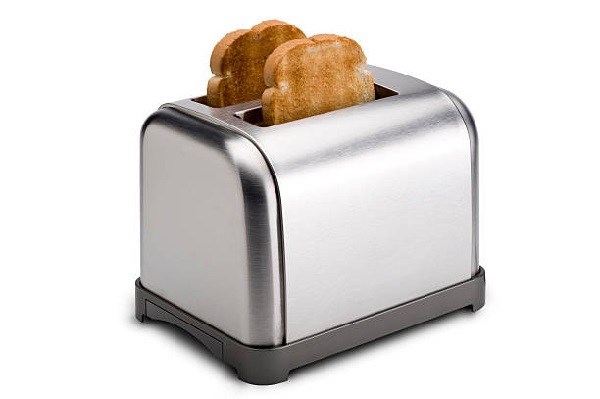 As mentioned at the beginning, you can already buy a toaster for under 10 dollars. However, you should not expect much from such a device and should always keep in mind that it can pose a certain danger – especially if seals are missing.
Solid toasters in the medium price range usually range between 25 and 40 euros. For this price, you already get many recommendable devices that are equipped with various functions and produce good results.
Starting at 50 dollars, high-tech devices are available that go the extra mile in terms of functionality, browning results and workmanship. If you have a significantly higher budget, you can also reach for the high-end class between 200 and 400 dollars, although the actually added value in relation to the additional price is of course questionable. How much better can a toast get if the 30-dollar device also achieves a good browning and performs its service as desired? Of course, no one can answer this question for you. But surely there is always a little more possible in terms of material, design and operation. Finally, you can also assume that a very expensive device will last for a correspondingly long time.